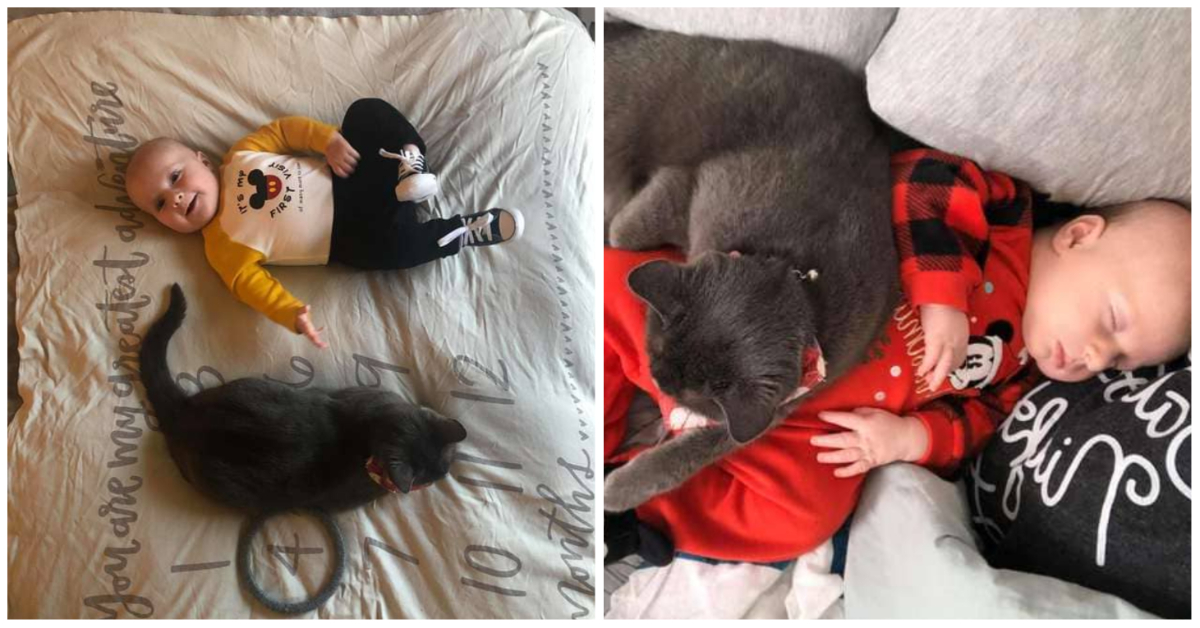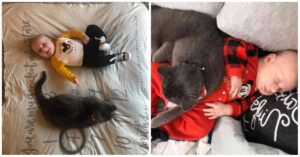 Grace is a cute cat who was rescued from a shelter five years ago. Although she absolutely loves her family, she's also very independent and aloof sometimes.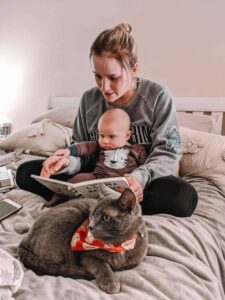 According to her mom, Jeannie Seiler-Laderer, Grace is friendly, but isn't a big snuggler. "Grace is a very friendly cat, but she does like to keep her distance," Jeannie told The Dodo. "She wants to snuggle on her own terms, but on her terms only."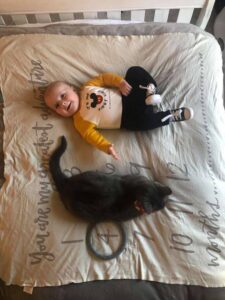 However, everything changed when the family brought home their new baby boy, Jensen. Grace seemed to like Jensen and started following him everywhere to be near him. Whenever the baby naps, she curls up next to him or on top of him.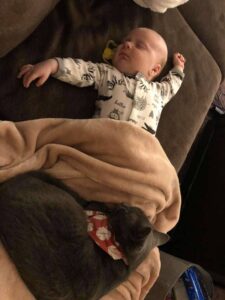 It took a solid six weeks for Grace to realize the baby is a new human and that she favored him," Seiler-Laderer said. "She follows him everywhere now, and we were so surprised with how much she loved him."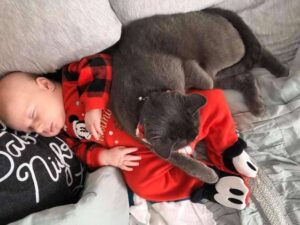 The family worried about Grace's reaction to their unborn child when Seiler-Laderer got pregnant. We used to jokingly say that out of the three cats, Grace would be the one who would be least interested in Jensen when he was born.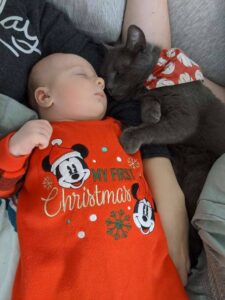 Grace was definitely not a big cuddler until she met her little brother Jensen. The family is happy to know that Grace has finally found her favorite thing to do and her special person to snuggle. Now everywhere Jensen goes, Grace is always behind to protect and care for her new baby brother.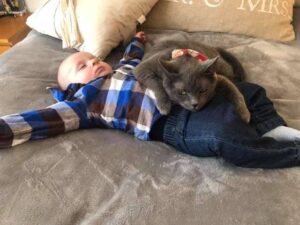 "They cuddle together during just about all of his naps, and also she's been trying to sneak into his bassinet in the morning to also cuddle with him, but for safety reasons we have to keep her out," Seiler-Laderer said.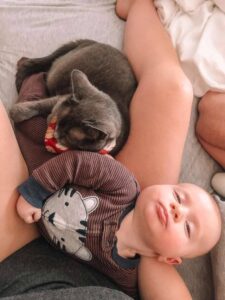 Do you love Grace and her family? If the answer is yes, let's share this story with everyone to make their day better!