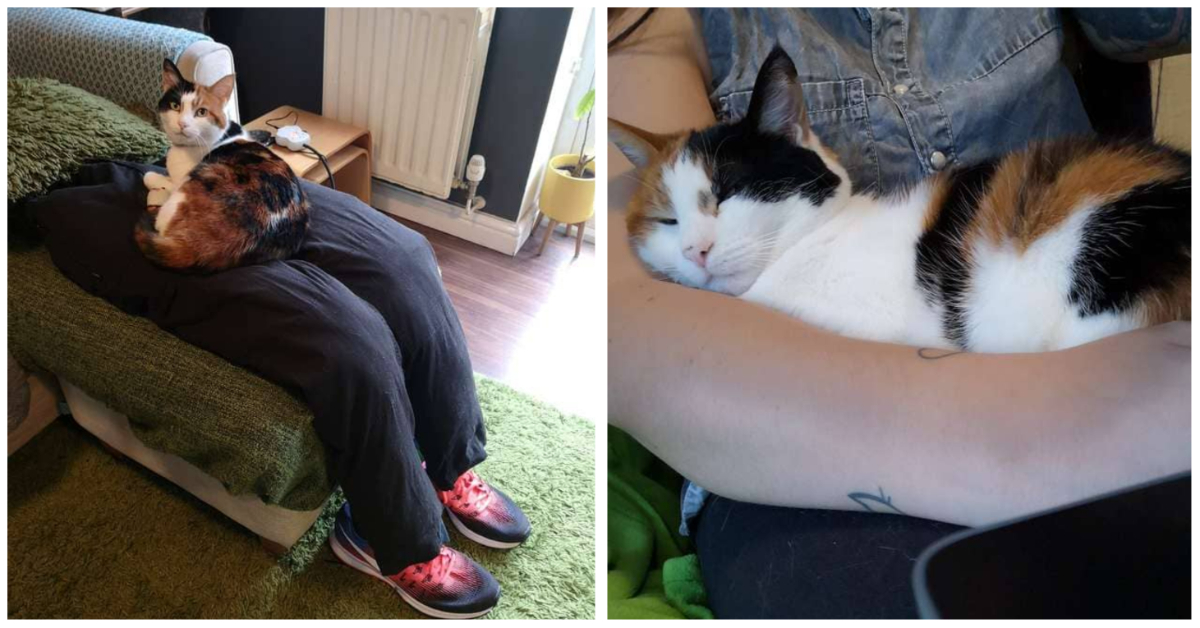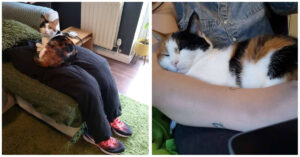 Cats are friendly and cuddly despite their reputation for being distant and independent. Some cats will seek you out and cuddle up to you because they want hugs like they crave air. Due to their constant search for available laps, these clinging cats occasionally put their owners through hardship.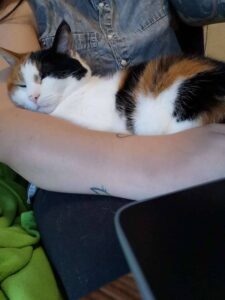 Rebecca May and her husband also own a "super clingy" cat named Ziggy. The couple adopted Ziggy and her sister, Harley, from a London shelter three years ago.
At first, Ziggy can be shy, but once she gets comfortable she doesn't hesitate to show how she feels.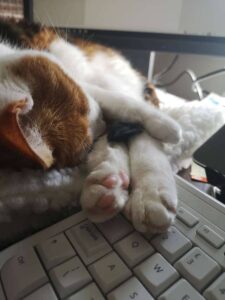 "When she bonds with someone it's just really intense," May told The Dodo. "She absolutely has to be sat on you." Even before her parents sit down, she's already planning her cuddle attack.
Recently, the couple started working from home more, but they couldn't work because Ziggy loved climbing all over their desks and keyboards. For this reason, they needed to find a way to keep her occupied so they could get some work done.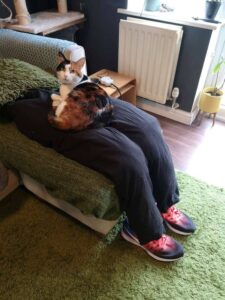 They tried everything to soothe and appease Ziggy until coming up with a fantastic solution—a phony lap. We believe that she needs to feel warm and safe, added May.
An imitation person was created by May's spouse using some loungewear. The duvet cover-stuffed trousers included a heating pad inside that was used to simulate legs. Ziggy swiftly made her way onto the makeshift lap after adding a cushion stomach and a pair of tennis shoes, and she dozed there for four hours.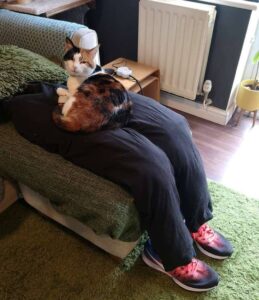 "He thought that creating a decoy would be funny, but I don't think he expected it to actually work," May said. "Harley was totally uninterested, but Ziggy loved it."
Though the fake lap has worked effectively to comfort Ziggy, the family knows it's no replacement for the real thing. "I think the trousers are a bit too scary to keep up all the time," Becky said, "but we'll definitely put it back out when we have a busy day of calls!"
Do you love this story? Let us know your thoughts in comments below and don't forget to share it with your friends and family members!