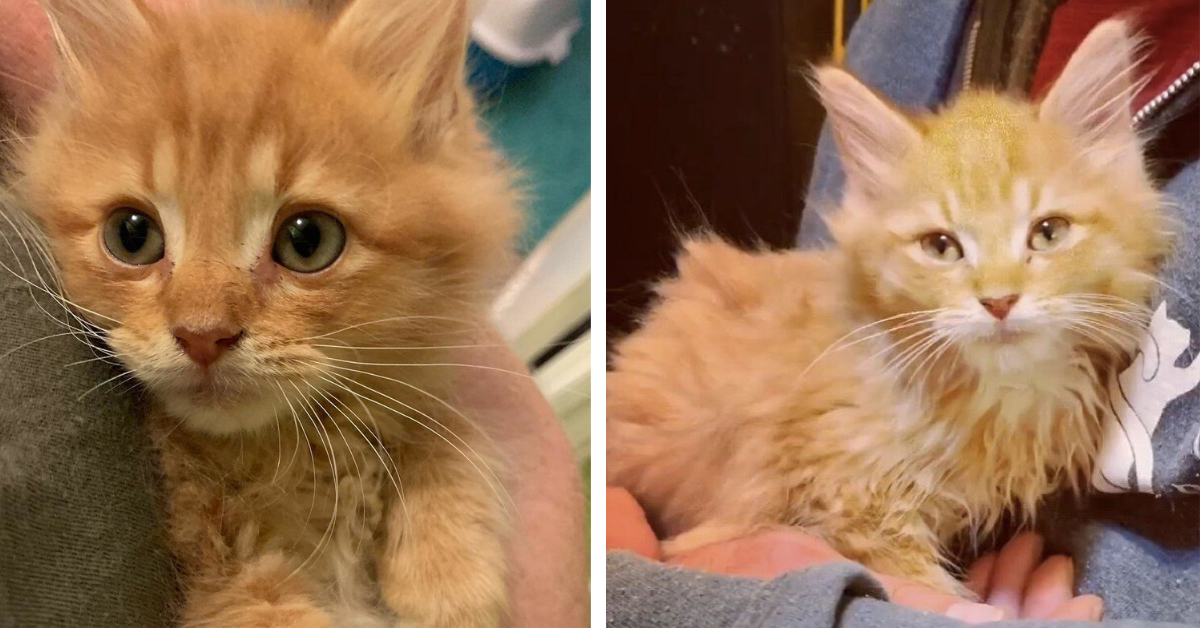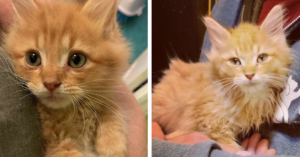 Crying for his Mom he had somehow been left behind. With no one else coming to claim him before it was too late, she decided to take action.
She had seen a tiny kitten crying outside the home in Burlington, North Carolina for about two days. Meowing almost constantly, he was alone, probably looking for his Mom.
Somehow he had become separated from her. Before things got worse for the 4-week old, the Good Samaritan decided to take action. She got hold of Sparkle Cat Rescue, a local rescue organization.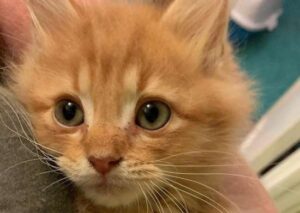 Rescuers quickly arrived at the home, and the tiny feline was taken to safety.
Related Reading:
-After moving some crates he was still nowhere to be found? Though from somewhere below she could still hear his cries for help!
–Sitting alone on the street in the unbearable heat, she saw a small kitten crying for help.
"This poor baby was scared, lonely and exhausted after crying all morning," Sparkle Cat Rescue said.
Just happy to be safe and sound, his cries for help became purrs of happiness. After giving him the name, Leo, an appointment was made for a checkup.