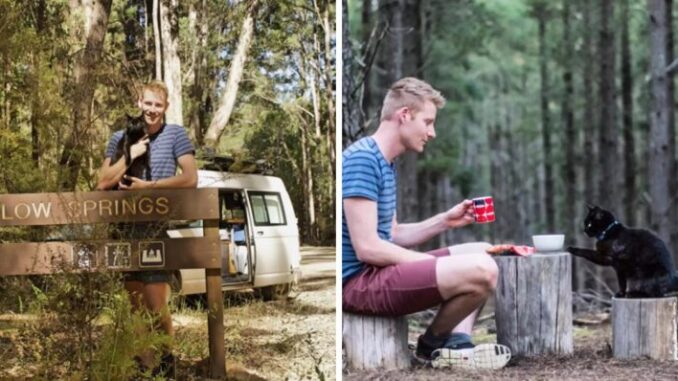 Rich East was dissatisfied with his life and felt stuck in it two and a half years ago. After ten years in the same work, he felt he wanted more, even though he liked the firm. He planned to take his cat Willow with him when he resigned his job and traveled throughout Australia in a van.
Since Willow was adopted by East five years ago, they have been close companions. He knew he had to take Willow with him when he made the decision to give it all up and travel the world, and fortunately, Willow has been enjoying every second of it.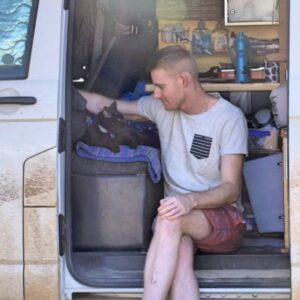 "Willow enjoys exploring all the different places we go, but to be honest she would be happy wherever," East told The Dodo. "My favorite part about traveling with Willow is seeing the world through her eyes. It slows me down and makes me enjoy the moment more. I really love the time we spend in the evenings exploring."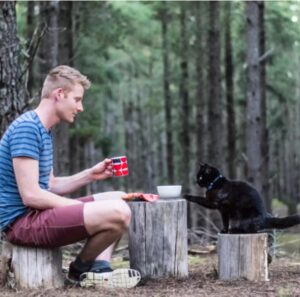 Since starting their tour, East and Willow have driven to every state in Australia and stayed in their camper van each night. A van might not seem like enough room for a cat, but Willow adores her mobile home and has claimed every inch of it as her own, even East's bed.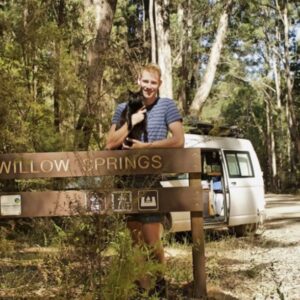 Of course, one of Willow's favorite parts of her adventures is all the things she gets to climb along the way — from rocks to trees to anything she feels like climbing, really.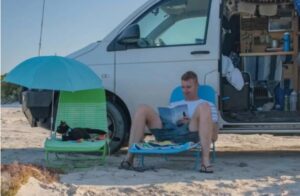 We don't regret anything, East said. "Life has changed so much, and I'm happy once again. It will probably be a while before we settle down. I'm eager to find out what Willow and I will find next.