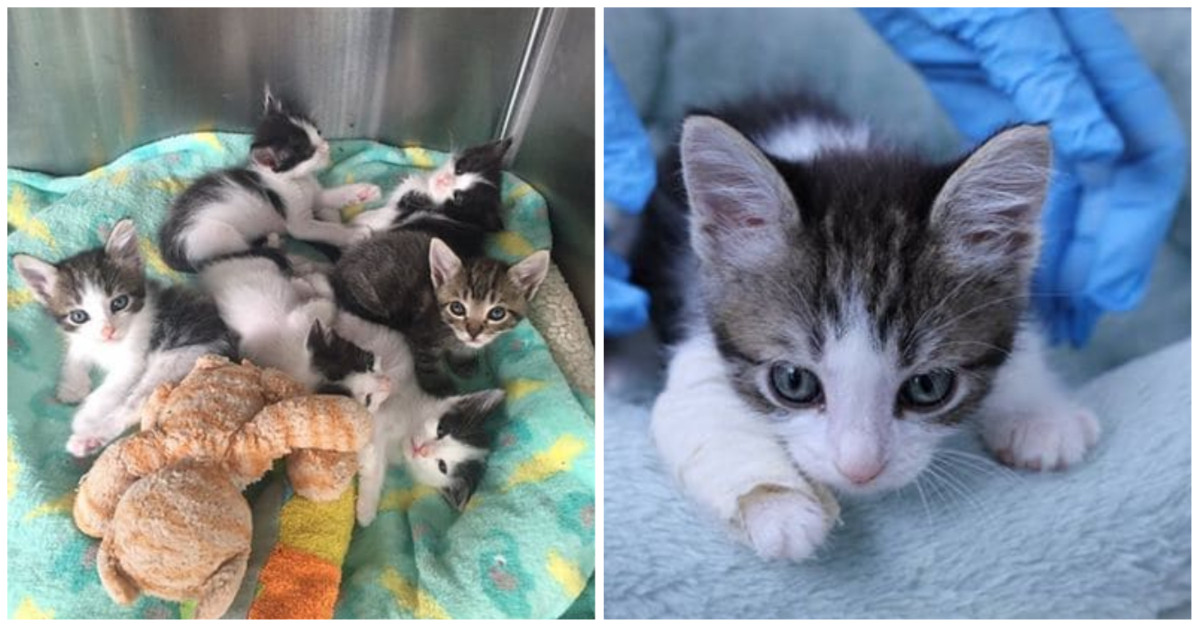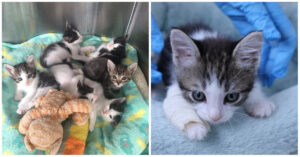 The names of the six young kittens who were rescued by the Los Angeles-based charity Kitten Rescue from the East Valley Shelter in Van Nuys are Cabernet, Merlot, Pinot, Chianti, Burgundy, and Malbec, not wine.
Three weeks had passed since the kittens' birth before they were saved. The caretakers noticed their front legs seemed to be twisted as soon as they got to Kitten Rescue. They immediately transported them to ACCESS Specialty Animal Hospital in Culver City, where they regularly see a trusted bone and joint expert.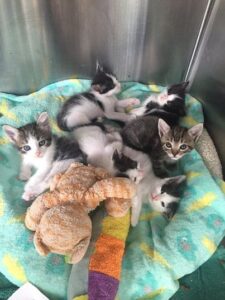 Unfortunately, the kittens were diagnosed with carpal laxity syndrome – a condition primarily seen in puppies. According to the specialist, the causes of the disorder aren't clear, but it is assumed to be the effect of an imbalance in growth rates between the bones and tendons of the front limbs.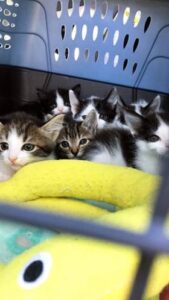 As a result, all six kittens are need to wear little casts to ensure that their tiny legs develop normally. These lovely tiny furballs are healthy despite the way their front limbs develop. However, until they are healthy enough to walk and run around, they will require regular checkups and some additional care.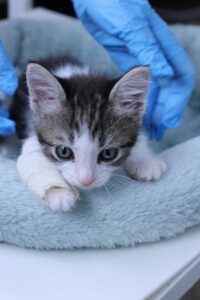 According to the caregivers' Facebook post, "Each cat in this litter is incredibly adorable and cuddly, and we want to make sure they're given an opportunity to grow up healthy, happy, and strong." Although we secretly believe their small casts make them even more cute, we nonetheless want them removed as soon as possible. "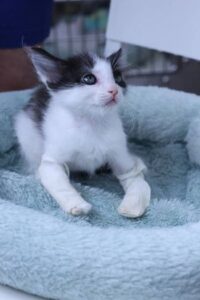 Love this story? Please share with your friends and family members and let us know your thoughts in comments!