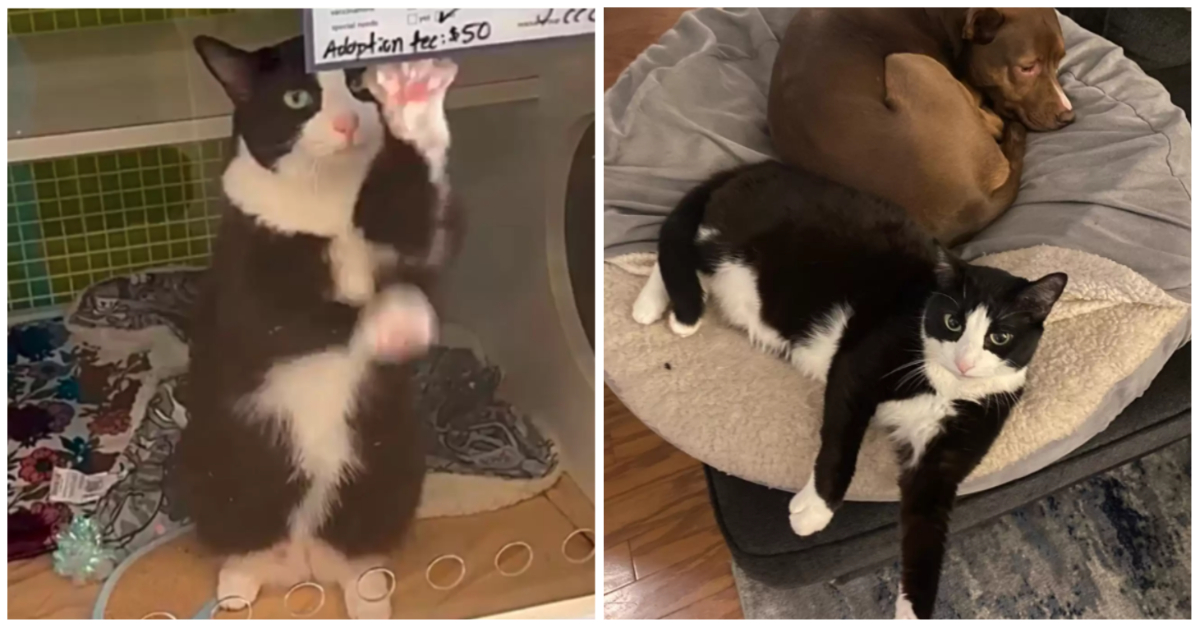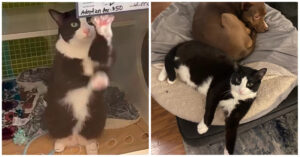 More than anything else, Vali yearned for attention. But the 10-year-old tuxedo didn't even receive a second glance from prospective adopters at the Community Cat Club since he was surrounded by so many other gorgeous cats. She then began waving to all of the people that passed by her kennel.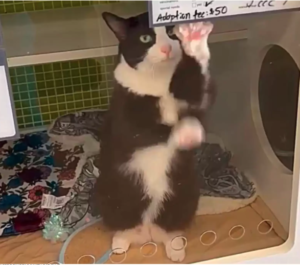 Vali arrived at the New Jersey shelter after her former caretaker passed away. The senior girl, known for her chirping meow and her tendency to tap people when she wants more pets, was determined to find someone who would help her start a new chapter. She needed everyone to know that she wanted love.
"She always [wanted] to be with you and cuddle," a representative from the Community Cat Club told The Dodo.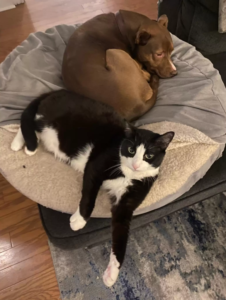 She spent some time in a foster family, although she seemed a little uninterested there, probably because she knew it wasn't a long-term arrangement. She had to return to the shelter so she could meet her adopted family.After six months in the Community Cat Club's care, Vali had been waving for a long time. With the help of a shelter Facebook post, she was waving at people not just in New Jersey, but across the country and the globe as well.
"Her little video reached so many people," the Community Cat Club wrote in a post.
After trying to connect through the glass with anyone passing, Vali finally found the right person.
Someone saw Vali in the Facebook post and, struck by the cat's adorable determination, decided to set up an adoption meeting right away. It was an instant connection.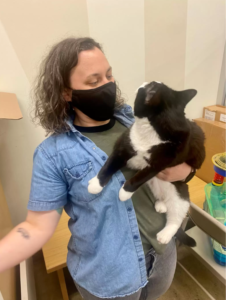 After seeing her in person today, her new mother "felt it was meant to be," according to a post from the Community Cat Club.
Now Vali doesn't have to keep waving since she's discovered a home where she'll always receive the affection she needs.