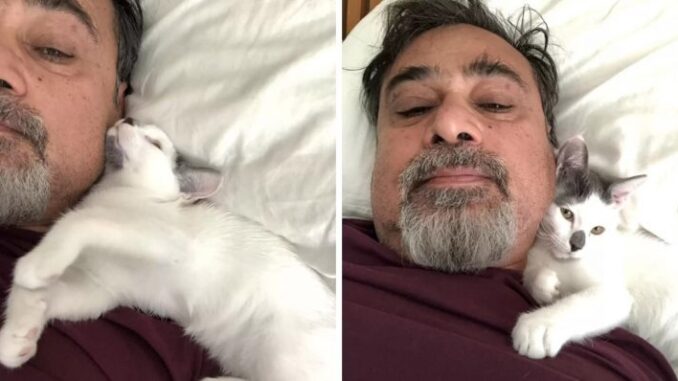 Hira Khalid's father first said "no" when she requested him to watch her kitty, Bilu.
Khalid, a Pepperdine University student, told The Dodo that "he didn't want the mess."
Bilu was just adopted by Khalid from the NKLA Pet Adoption Center in Los Angeles, and she fell head over heels for her new family member right away.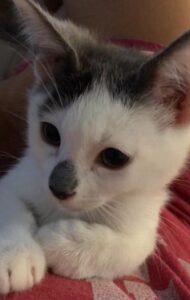 "He's the most affectionate, caring cat," Khalid said. "I'm honestly so lucky that I got him because he's so friendly — he goes and sits on anyone's lap and starts purring, and cuddles with them on their chests."
But then Khalid was invited to go on a week-long trip to Mexico with friends, and knew she had to find someone trustworthy to babysit Bilu. So she asked her parents. Her dad, however, was convinced Bilu would act like their old family cat, Bubba.
"He [Bubba] was an outdoor and indoor cat … so he'd go outside, and come back in all muddy, and leave footprints everywhere," Khalid said. "He wasn't too clean with his litter as well, and he shed a lot. My parents were against cats ever since. It's been five or six years since they had a cat."