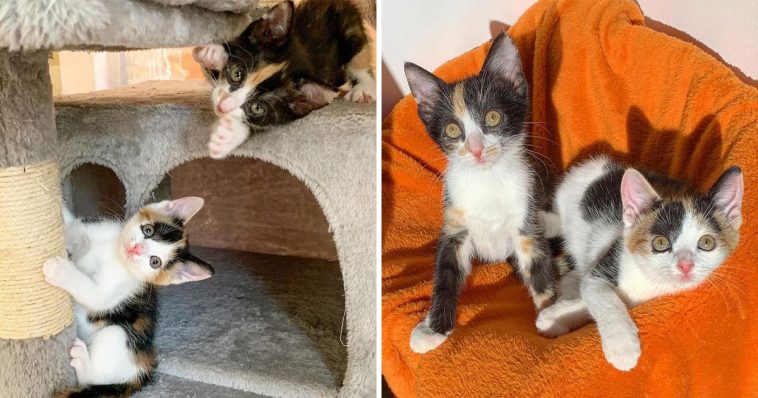 A litter of kittens was discovered on the highway when they were considerably younger than expected. They had been abandoned by their mother, who was nowhere to be seen. Despite the fact that they didn't have any food, the calicos kept each other going.
They were picked up by a Good Samaritan who rushed to get them help. The feline sisters were delivered to Sparkle Cat Rescue (in North Carolina) with the help of volunteers, where they would be cared for by a trained fosterer.
Sarah Kelly, the cats' Foster Mom, started feeding them every 2 hours right after they arrived. The kittens, Soleil and Luna, nuzzled around a cuddle plaything inside their incubator after getting everything cleaned up and their stomachs filled up.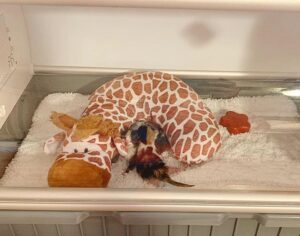 They were very little at the time, yet they had incredible stamina and also a strong resolve to survive. The sisters were encircled by each other and would not leave one other's side.
Without their mother's milk, these tiny infants are vulnerable to illnesses. Luna caused an eye infection that required daily treatment.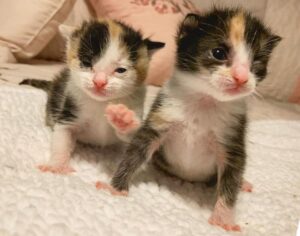 Soleil became highly protective of her younger sibling, twitching her way to Luna after each feeding. She'd drape her body over Luna or have a paw on her at all times as if she was trying to console her.
The calico resembled two peas in a shell from the start, completely inseparable.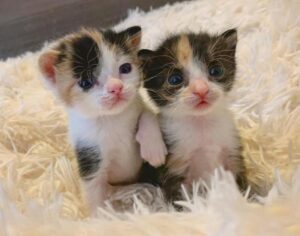 Soleil was Luna's most ardent supporter, staying at her side throughout the whole week of her recovery. "She adored Luna and was quite attached to her."
Little Luna admired her sibling and followed in her paw-prints. When Sarah came in with containers in her hands, the kittens began singing their people's songs, with Soleil taking the lead and Luna quickly following for a fantastic duet.